The WellNest Pod
A safe & affordable solution for senior living and care.
WellNest PodSpecialized Senior Care ADU WellNest CareSenior Care ServicesWhy WellNestSafest Way to Age-In-Place
Previous
Next
Changing The Lives Of Our Aging Loved Ones
Join the 827,946 California seniors who are who looking for a safe senior living solution.
The WellNest Company Is A Specialized Senior Care
Option For Independence, Safety, And Affordability
WellNest is a specialized senior care option designed to keep our aging loved ones in close proximity to the family and communities they love.
Offering our revolutionized WellNest Pod, an independent unit that keeps aging loved ones close to family. And WellNest Care, a white-glove senior care services provider.
Twenty-five years ago, our family experienced firsthand the heartbreak of watching a loved one suffer through health challenges in a care facility that lacked the proximity, compassion and quality resources.

So, when our dad suffered a stroke a few years ago, we
decided to bring him into our home to live comfortably and with love. While he was recovering well, our dad was still experienced
limitations with mobility, memory loss, and challenges with hydration. Typically flu-season is especially risky for dad, but COVID-19 has been outright deadly. This is where the WellNest Company was born. The WellNest Company is committed to helping families just like ours, bring their loved ones home.
Check out our story here…
Yes, WellNest is designed to serve individuals like you, where you are and when you need us.
From start to finish, our goal is simplicity. We help our customers save time, save money, and share more moments with the ones they love.
What Is A WellNest Pod?
The WellNest Pod is a backyard medical suite.
A smart home with specialized features that cater to aging loved ones' needs.
A home designed with intention for older adults
with assisted living needs.
The WellNest Pod Floor Plan
Providing independence while eliminating the friction of travel and dangers of isolation from family.
Addressing the vulnerabilities of older adults to protect them from common dangers.
A team of trusted professionals to ensure a simplified experience that is handled with compassion.
Detecting minor health issues before they become a serious health risk.
Customizable selection of services that best fits your needs.
https://wearewellnest.com/wp-content/uploads/2021/04/WellNest-Pod-Video-Tour.mp4
The WellNest Pod Virtual Tour
The WellNest Pod is designed to be a safe and protective living environment.
The features can be upgraded and enhanced as our beloved seniors age and their needs change.
Our standard WellNest Pod features were developed to simplify the daily tasks of our seniors, compliment the work of our amazing care providers, and give families the peace of mind that their loved ones are safe and properly cared for.
Sign Up Today, It's FREE!
WellNest Care
Prevention is a WellNest core principle and we believe preventative care helps our beloved seniors thrive. Our team of care professionals provide the right care, in the right place, and at the right time.
Why Professional Care Services?
WellNest Care is a suite of senior care services that are patient-centered, comprehensive, and accessible.
We focus on safety and quality to bring you a team-based, coordinated model for achieving care that is received in the right place, at the right time, and in the manner that best suits your needs.
As baby boomers now move into their golden years, many Americans are faced with the task of finding adequate care for our loved ones.
We have kept our father close, strategizing around the amazing WellNest
solution, that helps maintain his independence and our peace of mind.
Not just one person handling all of your needs, but a team of individuals providing the right services, in the right place, at the right time in the complex world of senior care…
It's important to know that we understand how difficult aging can be; we also know how important it is to find care that is not only competent, but compassionate.
As seniors navigate the aging process, they have specialized needs and one of their greatest desires is that they don't become a burden to their loved ones. The WellNest Company gives you a suite of senior care services you need – when you need it.
Prevention and protection are fundamental to a complete health care plan.
There are many care options on the market, and making the right choice for our loved ones can be overwhelming. Choose WellNest.
Providing care services isn't an easy job — and it only gets harder as loved ones age.
When a family member plays the role of caregiver, it can take a toll on the family member's job as well as their personal life.
Family members as a caregiver, generally have no idea how it could infringe on their day-to-day life.
Simple daily activities, vacations, or even leaving the house at a moment's notice are no longer possible.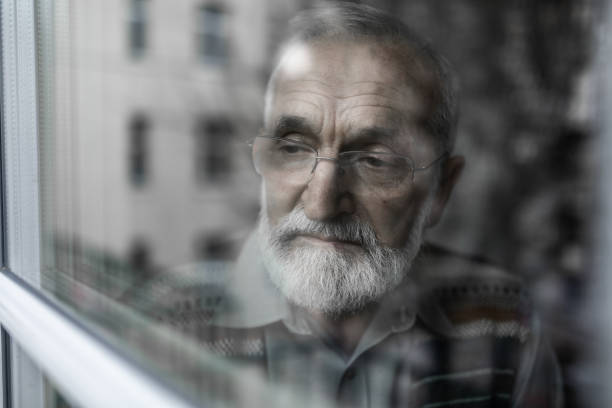 Caregiving can take both physical and psychological tolls on
family members, and many caregivers experience symptoms
consistent with depression.
Overwhelmed with their responsibilities, many caregivers
forget to take time for themselves, which can lead to burnout.
Support the physical, emotional, and social well-being of your family and loved ones …who require care by utilizing our professional caregiving services.
Providing the right care to our customers with our team of care professionals through our client managers.
Maintaining a simple process to navigate complex long term care.
Guiding our decisions through our mission to help save lives, health and safety are our highest priorities.
Taking the struggle out of your everyday routine, eliminating challenges and boosting independence.
A comprehensive care solution for our clients delivered by a compassion-driven team of trusted professionals.
Receive Up To One (1) Year of Free Services!
The Benefits of Caregiving
While it's not an easy job, being a support system is rewarding purely because you are caring for someone's loved one.
The WellNest Company protects the dignity of those who want to preserve their independence as they age at home by offering compassionate and safe senior care services.
Being able to see the positives in a caregiving role is part of what allows many caregivers to be satisfied and find pride in their jobs.
Caregivers can provide compassionate companion care, encouraging seniors to continue engaging in their normal daily activities that bring them joy.
Companionship is an essential part of living a more satisfying, happier, and longer life.
WellNest Preventative Care. Be Well.
Stay close to your loved ones. Maintain independence, while eliminating the friction of travel and the dangers of living isolated from family.
Health and safety are our highest priorities. We address the most common vulnerabilities of older adults in every decision we make.
WellNest Care Services, A Comprehensive Solution
For Our Clients To Get Care When And How They Need It.
With one call, you get a compassion-driven team of trusted professionals who provide you with an experience that is simple, and affordable.
Hi! I'm Erin,
Certified Senior Advisor ®
I Am Here To Answer Your Questions
See Why People Just Like You Are Choosing WellNest:
Karen ScotchClick HereRose LandryLorem ipsum dolor sit amet consectetur adipiscing elit dolorClick Here
Previous
Next
Partners: